In this post I put together all information you need for Backpacking in Chile based on my own experience of 2 trips where I traveled to 13 of 15 regions in Chile.
My first trip to Chile has also been my first one to South America and a good reason to learn Spanish beforehand. Altogether Chile is a great country to start with in South America!

[divider]

Backpacking in Chile – Quick Navigation
1) Why Chile?
[divider]
Due to it's long and narrow shape Chile is one of the most diverse countries on the continent. Therefore Backpacking in Chile is very attractive but also time consuming in matters of covering distances – you should plan your journey well and avoid underestimation of distances!

Chile often gets called the most European country in South America, beside spanish you'll even find a lot of german influence (Puerto Varas, Valdivia). The Chileans are mostly very friendly people, speaking for me as a German I always felt very welcome.

I put together a list of the 10 Best Places to Visit in Chile where you can find the Highlights of the country from north to south.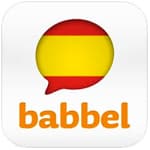 Despite the fact that english is spoken in touristic centers like airports or at tour agencies you easily run into communication problems on the street or even at bus terminals.

I highly recommend learning at least some basic Spanish – I did so with an online course without previous knowledge and got along quite well with the locals. I think it is essential to learn the language to get to know the country and its culture in a proper way:
As mentioned above the people are very friendly and patient even if your Spanish isn't perfect. Moreover the Chileans are very proud people and will ask you a lot about your opinion on their country – don't offend them.
[divider]
Economically Chile is the most powerful country in South America, the prices are only a little bit below the european standard.

To get an idea: one night in a dorm is between 10-15€, in a private 17-25€ – a meal in a restaurant will cost you 5-10€, a long-haul bus ticket is 50-60€ (Santiago-San Pedro). In Patagonia and in the Atacama Desert prices are usually higher.


I withdrew money always with my german DKB credit card which always worked out very well and without any costs.

I also advice you to use your credit card for withdrawling cash, generally it's not recommended to exchange money as the costs are higher for you.
[divider]
Backpacking in Chile also means that you'll eat a lot of meat as the Chileans love to eat 'carne' as well as Fast-Food. One of the most important ingredients in the chilean cuisine is the avocado ('Palta') which tastes much more intense and is much softer than we used to know it.

The most popular dishes: Asado (BBQ), Empanadas (stuffed pastries), Completos (Hot Dog), Cazuela (Soup) but also fish (at the coast and in Santiago).

In matters of drinks you should try the national drink Pisco Sour but also the chilean red wine is a great choice. If you like beer you'll also find some good brands here – especially the ones from the south ('Austral', 'Kunstmann').
[divider]
If you compare Chile with other countries in South America it is considered more safe than most of the others, nevertheless you should be careful in big cities and at night. Please follow the instructions given in the following article to travel more safely:
6 months before you leave you should consult your doctor to check your vaccine as some countries in South America require special vaccinations when entering. The earlier you take care of this the better as some vaccinations need a few months to have the full protection.
I also highly recommend to get a good travel insurance as in almost every case your current health insurance won't work in most of the countries:
[divider]
Flight tickets are pretty expensive compared to Europe, the most budget friendly way to get around are the long-distance buses. The Buses in Chile are very comfortable and much better than in Europe, long trips are comparably cheap and enjoyable (60€ for a 22h drive). A good website for checking connections is Plattaforma 10.

When traveling by bus you can book different categories (Semi-Cama = half a bed, Cama = bed, Premium), moreover snacks, drinks and movies are included. The biggest and most popular bus companies are TurBus (highly recommended!) and Pullmann.

Regarding your luggage: try to pack light, a 44-70l backpack is totally enough for your trip. I put together a universal Packing List especially for Backpacking South America:
If you need recommendations for outdoor & camping gear you're able to find it here:
[divider]
San Pedro de Atacama is the destination for if you like to explore the driest desert in the world – it is located in the very north and awaits with an amazing landscape defined by volcanos, salt flats, lagoons and rock formations.

Travel guide for this region:

Tours you can book in advance via GetYourGuide:

[divider]
The capital Santiago is mostly the starting point for backpacking in Chile. Beside the cool stuff you can discover here there is another great spot located nearby: the very beautiful port city of Valparaiso.

Streetart, a lively nightlife, good restaurants…find it summed up here:
With GetYourGuide you can also book your tours in advance here:

[divider]
The right destination for outdoor lovers: rafting, hiking, climbing up a volcano and enjoying hot springs. Pucon is a MUST for active backpackers, this guide shows you the highlights and the best place to stay: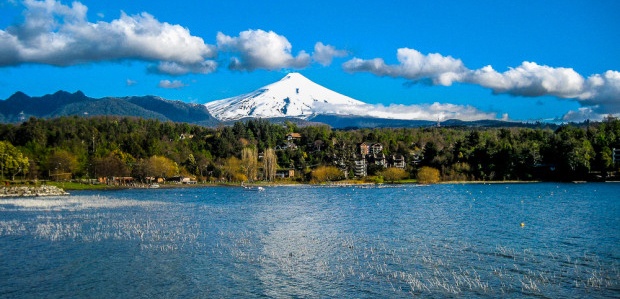 [divider]
For me the national park is the MUST VISIT in Chile – I wrote several guides to enable everybody to experience it on your own: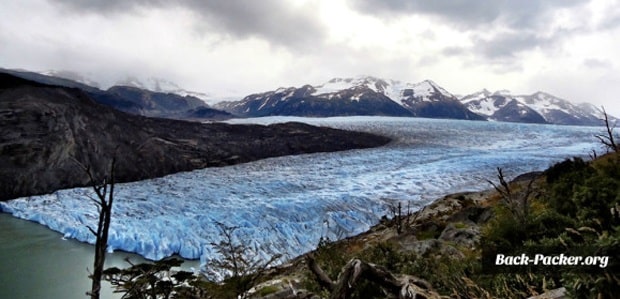 [divider]

my complete eBook for Chile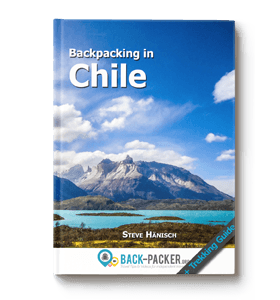 Backpacking in Chile: my Chile Travel Guide

This is a clear and concise 100 page eBook based on my experience from 4 months traveling through Chile.

It includes travel guides for each region of Chile as well as a complete trekking guide for Torres del Paine, plus route itineraries. Checklists are included to help make sure you don't forget anything.

This eBook is designed to save you a lot of time & make your trip much easier. Download it now and take it with you!

more information >>



Chile Travel Guides (Offline / eBooks)
If you want to come well prepared the following are great resources for your time in Chile:

[CBC show="n" country="uk"][/CBC][CBC show="y" country="uk"][/CBC]
Chile & Easter Island, Lonely Planet

The Lonely Planet for Chile covers also Patagonia and lines out the most popular things to do, comes with small maps of the covered cities/villages and gives recommendations on restaurants and places to stay.

[CBC show="n" country="uk"][/CBC][CBC show="y" country="uk"][/CBC]buy it on Amazon >>


[CBC show="n" country="uk"][/CBC][CBC show="y" country="uk"][/CBC]
Trekking Patagonia, Lonely Planet

This is a must if you plan to hike a few times in Patagonia as this guide has itineraries for several parts of Patagonia and even for Tierra del Fuego. It's a good resource for the popular spots like Torres del Paine and Chaltén as well as the lesser known parts. Highly recommended!

[CBC show="n" country="uk"][/CBC][CBC show="y" country="uk"][/CBC]buy it on Amazon >>


[CBC show="n" country="uk"][/CBC][CBC show="y" country="uk"][/CBC]
DK Eyewitness Travel Guide: Chile & Easter Island

The fully updated guide includes unique cutaways, floorplans and reconstructions of the must-see sites, plus street-by-street maps of all the fascinating cities and towns. The new-look guide is also packed with photographs and illustrations leading you straight to the best attractions on offer.

[CBC show="n" country="uk"][/CBC][CBC show="y" country="uk"][/CBC]buy it on Amazon >>


[CBC show="n" country="uk"][/CBC][CBC show="y" country="uk"][/CBC]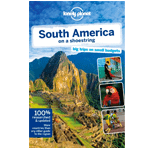 Lonely Planet South America on a shoestring

This Lonely Planet is also available as Kindle eBook and covers the highlights in Argentina, Bolivia, Brazil, Chile, Colombia, Peru etc. Essential info at your fingertips – including hours of operation, phone numbers, websites, transit tips, and prices.

[CBC show="n" country="uk"][/CBC][CBC show="y" country="uk"][/CBC]buy it on Amazon >>


[CBC show="n" country="uk"][/CBC][CBC show="y" country="uk"][/CBC]
Lonely Planet Latin American Spanish Phrasebook & Dictionary

Get More From Your Trip with Easy-to-Find Phrases for Every Travel Situation – the Lonely Planet Phrasebook helps you to order the right meal with the menu decoder and comes with a 3500-word two-way dictionary. Moreover you'll find shortcuts, key phrases & common Q&As

[CBC show="n" country="uk"][/CBC][CBC show="y" country="uk"][/CBC]buy it on Amazon >>


[divider]
During my time in South America I produced different videos picturing my experience, find all episodes here:
Moreover I put together my best pictures of the hike in Torres del Paine in this photo essay:

Info: If you are planning a trip to South America you'll find more information about the other countries like Argentina, Peru, Bolivia and Uruguay in my complete guide "Backpacking in South America – All You Need To Know"!


You found the information provided to be helpful? Support me & spread the word!
[mashshare]

More about Backpacking in Chile?
I wrote this guide for you based on my 14 weeks traveling the country – if you have any questions feel free to comment below. If you found this guide to be useful it would be awesome if you could share it or if you would link to it from your website!


Disclaimer: This post contains Affiliate Links for services and products I'm using on my travels – therefore I can highly recommend using them. By using this links you won't pay any additional fees!