In this post I put together all information you need for Backpacking in Argentina based on my own experience of 3 months traveling the country from the hot north to the land of fire in the very south.
[box type="download"] Download my Argentina-eBook!
I published all information needed to plan your trip to Argentina in one clear and concise 100 page eBook based on my experience. The book includes travel guides for the several regions of Argentina and is designed to save you a lot of time & make your trip much easier![/box]
Argentina is one of my favorite countries in South America – while I have been there I improved my spanish after learning the basics in an online course
[divider]

Backpacking in Argentina – Quick Navigation
1) Why Argentina?
[divider]
Argentina is the second largest country of South America and in matters of the diversity very close to it's western neighbour – therefore Backpacking in Chile and Argentina are easy to combine!
From the impressive Iguazu Falls in the north over to South Americas party town in the center, the big lake region with green forests surrounding Bariloche and the stunning mountain ranges as well as glaciers in Patagonia to the Land of Fire in the south you're able to enjoy a wide range of outdoor activities and cultural experiences.

I put together a list of the Top 10 Places to visit in Argentina to give you a short overview of the highlights.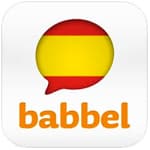 Despite the fact that english is spoken in Buenos Aires and in touristic centers like airports or at tour agencies you easily run into communication problems on the street or even at bus terminals.

I highly recommend learning at least some basic spanish – I did so with an online course without previous knowledge and got along quite well with the locals (I used and recommend the service from Babbel). Later on I went to Rosario where I improved my language skills in a cool language school, my basic knowledge enabled me to take on of their advanced courses which has been cheaper in the end.

In general Europeans have a high credibility. Argentineans are very warm hearted people and like to socialize a lot – drinking Mate together and haveing a proper BBQ is one of their favorite things to do and a good way for you to get in touch with locals.
[divider]
Argentina has had some major financial crisis in the past, therefore the trust in the currency is pretty low. If people buy big things such as houses or cars they mostly use US$.

The government tries to fight that by using an artificial, fixed exchange rate – this results in a bad exchange rate especially for tourists as they end up to pay almost the same prices like back home. The only way for you to get around it is to exchange money in the bordering countries such as Uruguay where the exchange rate is much better for the Dollar. Another, though a bit risky, way is to bring US$ with you and exchange it on the so called Blue market "Mercado Azul" (it is permitted, but the best way if you have trustable local friends) – if you're lucky you're able to get almost double out of your Dollar compared to the official rate.

To get an idea: one night in a dorm is between 10-15€ (Buenos Aires) // 5-10€ (Cordoba), in a private 17-25€ (Buenos Aires) // 8-15€ (Cordoba) – a meal in a restaurant will cost you 5-10€, a long-haul bus ticket is 60-90€ (Buenos Aires-Mendoza). In Patagonia and in Tierra del Fuego prices are usually higher.

I withdrew money with my german DKB credit card which always worked out very well and without any costs.

[divider]
Backpacking in Argentina means: steak & wine. The argentine beef is well known for it's great taste all over the world, the Malbec from Mendoza is the perfect drink to enjoy it to the fullest. Furthermore you'll be surprised by the fact that Italian cuisine is available everywhere (a lot of Argentineans have Italian roots).

The most common dishes are: Asado (BBQ), Empanadas (stuffed pastries), Pizza al Corte, Pasta, Tostados & Sandwich.

If it comes down to drinks the Malbec (red wine from Mendoza) & Mate tea are the most typical. Though the unofficial national drink seems to be Fernet & Cola – a bit weird but you'll enjoy it after having 2 glasses of it. Apart from that beer is very popular: Quilmes and Isenbeck are the most famous brands, the better beers you'll find in the micro breweries in the south (e.g. Bariloche).
[divider]
Especially in big cities you should be very careful in Argentina, during the night you should always be together with a group and choose a taxi instead of walking long distances. Please follow the instructions given in the following article to travel more safely:
6 months before you leave you should consult your doctor to check your vaccine as some countries in South America require special vaccinations when entering. The earlier you take care of this the better as some vaccinations need a few months to have the full protection.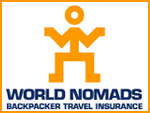 I also highly recommend to get a good travel insurance as in almost every case your current health insurance won't work in most of the countries. During my time I used the awarded Travel Insurance by WorldNomads which you can easily purchase online for the exact time needed:
[divider]
Flight tickets are pretty expensive compared to Europe, the most budget friendly way to get around are the long-distance buses. The Buses in Chile are very comfortable and much better than in Europe, long trips are comparably cheap and enjoyable (60€ for a 22h drive). A good website for checking connections is Plattaforma 10.

When traveling by bus you can book different categories (Semi-Cama = half a bed, Cama = bed, Premium), moreover snacks, drinks and movies are included. The biggest and most popular bus companies are Chevallier (highly recommended!) and Andesmar.

Regarding your luggage: try to pack light, a 44-70l backpack is totally enough for your trip. I put together a universal Packing List especially for Backpacking South America:
If you need recommendations for outdoor & camping gear you're able to find it here:
[divider]
Apart from the popular Iguazu Falls which are located right at the border to Brazil, the north isn't on the beaten track. But especially the area of Salta and Cordoba are worth a visit.

If you are into hiking the Valles Calchaquíes close to Salta and the area around Villa Carlos Paz close to Cordoba should be on your lost. Furthermore Cordoba is the student city of the country and offers the best nightlife right after Buenos Aires:

[divider]
Mostly the capital is the starting point for backpacking in Argentina – beside the sights of the hustling and bustling BA you should look into Rosario, a relaxed town at the shores of the Parana river where I spent a whole month.

Nevertheless you should take some time for Buenos Aires and check out the Street art, the nightlife and the restaurants:
Die Hauptstadt solltest du auf jeden Fall einplanen: Streetart, ein legendäres Nachtleben, gute Restaurants uvm.:

Moreover GetYourGuide offers a wide range of cool tours including a free walking tour!

Rosario is a good place to experience the real Argentina, have a look at the video I filmed there and scroll through the photo essay to get an idea of the place.

Mendoza is the wine cellar of the country where you are able to do wine tours and taste the great Malbec.


[divider]
If you are a fan of the outdoors you shouldn't miss the argentinean part of Patagonia. Bariloche in the north of the region is made for roadtrips along the seven lakes and offers picturesque trekking routes (Frey, Cerro Catedral), in winter it's THE winter resort in South America.

In El Chaltén hikers as well as climbers will feel like in paradise:

A must when you are in the area is the Perito Moreno Glacier near El Calafate – have a look at the video. To get there you can book several tours with GetYourGuide:

[divider]
Ushuaia is the southernmost city of the world and claims to be "the end of the world". The climate down here is pretty rough and the landscape with high mountains, galcier lakes and national parks is quite scenic.

If you plan taking part in an antarctica expedition mostly Ushuaia is your starting point, here you're even able to get one of the last-minute spots. Make sure to bring enough time and money (only possible in summer!).

If you're still not sure you can see the highlights of Ushuaia in my related video and you should have a look at the photo essay from the land of fire.


[box type="info"] Booking tours in advance
During my trip I went on many tours to experience places with a local guide and get to know it better. If you want to pre-book activities and tours you'll find a wide selection over at GetYourGuide – some are even free![/box]

[divider]

my complete eBook for Argentina


Backpacking in Argentina: my Argentina Travel Guide

This is a clear and concise 100 page eBook based on my experience from 3 months traveling through Argentina.

The book includes travel guides for the several regions of Argentina as well as a tiny trekking guide for El Chaltén and Ushuaia. Checklists are included to help make sure you don't forget anything.

This eBook is designed to save you a lot of time & make your trip much easier. Download it now and take it with you!

more information >>



Argentina Travel Guides (Offline / eBooks)
If you want to come well prepared the following are great resources for your time in Argentina:

[CBC show="n" country="uk"][/CBC][CBC show="y" country="uk"][/CBC]
Argentina, Lonely Planet
The travel guide for Argentina covers also Patagonia and lines out the most popular things to do, comes with small maps of the covered cities/villages and gives recommendations on restaurants and places to stay.

[CBC show="n" country="uk"][/CBC][CBC show="y" country="uk"][/CBC]buy it on Amazon >>


[CBC show="n" country="uk"][/CBC][CBC show="y" country="uk"][/CBC]
Trekking Patagonia, Lonely Planet

This is a must if you plan to hike a few times in Patagonia as this guide has itineraries for several parts of Patagonia and even for Tierra del Fuego. It's a good resource for the popular spots like Torres del Paine and Chaltén as well as the lesser known parts. Highly recommended!

[CBC show="n" country="uk"][/CBC][CBC show="y" country="uk"][/CBC]buy it on Amazon >>


[CBC show="n" country="uk"][/CBC][CBC show="y" country="uk"][/CBC]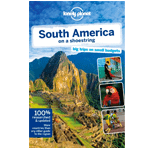 Lonely Planet South America on a shoestring

This Lonely Planet is also available as Kindle eBook and covers the highlights in Argentina, Bolivia, Brazil, Chile, Colombia, Peru etc. Essential info at your fingertips – including hours of operation, phone numbers, websites, transit tips, and prices.

[CBC show="n" country="uk"][/CBC][CBC show="y" country="uk"][/CBC]buy it on Amazon >>


[CBC show="n" country="uk"][/CBC][CBC show="y" country="uk"][/CBC]
Lonely Planet Latin American Spanish Phrasebook & Dictionary

Get More From Your Trip with Easy-to-Find Phrases for Every Travel Situation – the Lonely Planet Phrasebook helps you to order the right meal with the menu decoder and comes with a 3500-word two-way dictionary. Moreover you'll find shortcuts, key phrases & common Q&As

[CBC show="n" country="uk"][/CBC][CBC show="y" country="uk"][/CBC]buy it on Amazon >>



[divider]
During my time in South America I produced different videos picturing my experience, find all episodes here:
Moreover I put together my best photos in the following photo essays:
[divider]
Info: If you are planning a trip to South America you'll find more information about the other countries like Chile, Peru, Bolivia and Uruguay in my complete guide "Backpacking in South America – All You Need To Know"!


You found the information provided to be helpful? Support me & spread the word!
[mashshare]

More about Backpacking in Argentina?
I wrote this guide for you based on my experience traveling the country – if you have any questions feel free to comment below. If you found this guide to be useful it would be awesome if you could share it or if you would link to it from your website!


Disclaimer: This post contains Affiliate Links for services and products I'm using on my travels – therefore I can highly recommend using them. By using this links you won't pay any additional fees!