Here I give you all information needed for Backpacking in Europe from preparation and tips to detailed guides. Being born and raised in Germany I traveled a lot in Europe over the years and highly recommend you to do so, too.
If you are planning to stay longer in a certain country I recommend learning the local lingo beforehand. Use this guide to plan your own backpacking trip:

Backpacking Europe – Navigation
(Click to go to the related section)
1) Why Europe?
1) Why Europe?
Europe is a great continent which offers so much variety in a comparably small area: here you can travel to more than 50 countries – each with their own culture, cuisine and mentality. Beside that you can find different languages, landscapes, food and music by only traveling for a few hours!
Basically traveling Europe is easier than you might think. The infrastructure on the old continent is great for travelers, providing a variety of modern and cheap transport as well as accommodation options.
2) Language & Communication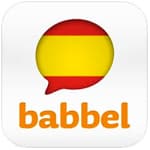 In the majority of countries you get along quite well with English – beside the UK & Malta especially in Scandinavian countries, the Netherlands, Germany and in touristic hotspots you should have no problems.
Nevertheless I recommend always to learn some basic phrases as some people may find it offensive to start speaking in English right away.
If you happen to spend more than just a few days in a specific country you should consider a language course (see below) – Spanish and French for example are languages which are also widely spoken outside of Europe. Use the chance to spice up your stay and speak the local lingo, it's fun and enriches your travel experience!
I recommend using the online language courses from Babbel – its in an easy and inexpensive way. You can even try it for free. Prices start at 6,95 $ per month for the full package with Online course and Smartphone/Tablet App – you can learn at your own pace. 3 years ago I started learning Spanish with them and got along quite well with the locals after only 1 month of learning.

3) Money
Credit Cards are the way to go in Europe as almost all Banks, Hotels, Restaurants and sometimes even smaller stores accept them. Make sure to have always a fallback option (a second credit card / a debit card) with you in case you loose your card or your card gets skimmed.
Speaking about the currency you can pay with € in all countries which are within the Eurozone, currently about 19 countries in Europe. The other countries have their own currency which means you should exchange money or withdrawal money at a local bank.

4) Travel Insurance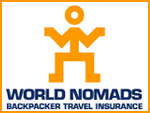 When you plan to be abroad for a while I highly recommend getting a travel insurance to ensure emergency medical and evacuation assistance and 24/7 support when you need it most.
I used the travel insurance from WorldNomads several times – they offer a great package for independent travelers. You can buy, claim and extend it easily online with the link provided here.
5) Safety while Backpacking Europe
In general Europe is a very safe place for travelers. But crime happens all over the world – in Europe you are more likely to get scammed or pick-pocketed if you don't follow some safety rules, especially at tourist hot spots like Paris, Rome or Barcelona.
Sometimes just a few simple tips can improve your safety and make your travel experience more enjoyable.Please follow the instructions given in the following article to travel more safely:
6) Transport & Luggage
As said Europa has probably the best transportation infrastructure for travelers in the world. Especially in the western countries you can always choose between bus/car, train and plane.
Air – as Europe is a highly competitive market you can find extremely cheap airfare, mostly flying is not only the most convenient but also cheapest way to cover longer distances. I recommend using a flight search and price comparison engine like Skyscanner to find the best option.
Rail – within Europe trains are modern, fast and mostly also very comfortable to travel with. RailEurope offers the best overall service to buy train tickets, rail passes (also Eurail passes) no matter which countries you want to travel to (each country has it's own rail company – in Germany you should check out the website of Deutsche Bahn).
Bus – though I don't recommend using buses for long journeys as they are mostly not as comfortable, it is a cheap option to travel within a country by bus especially in the big countries like Germany (here FlixBus is a great option).

What to pack
Regarding your luggage: try to pack light, a 44-70l backpack is totally enough for your trip. You can find my travel gear and gadget in these lists including outdoor:
7) Accommodation
In Europe you can find high class Hotels as well as super modern and even luxurious Hostels. I mostly use Booking, which is a great search engine to find good Hotels, Hostels and B&B's all over Europe with a lot of customer reviews, you can also find special deals and discounts there.
In this Guide I included Hostel/Hotel recommendations for all the Destinations featured within the Guide section. If you need recommendations also for other destinations in Europe which are not featured you should checkout the page "Best Hostels and Hotels" where I feature top rated and totally recommendable accommodation options for countries all over the world.

8) My Travel Guides
If you want to discover the best of Europe these guides will give you some great recommendations for restaurants, activities, tours and hostels.

By using mostly tips and recommendations from locals my aim is to show you spots which are worth the visit. Moreover nearly 90% of all things to do you can find here are completely for free!


Austria
Bulgaria
Czech Republic
England
Germany
Italy
Norway
Portugal
Scotland
Spain
Slovakia
Books: Travel Guides (Offline / eBooks)
If you want to come well prepared the following are great additional resources with in-depth info for your time in Europe – not only for backpacking in europe but also for independent travelers with more budget:




Europe through the back door, Rick Steves
The latest edition of the best selling travel guide for Europe in the U.S. for a reason. After 30 years of exploring Europe, Rick considers this travel skills handbook his life's work. He shares his favorite off-the-beaten-path towns, trails, and natural wonders. Available also as Kindle eBook!

buy it on Amazon >>




Europe Map, Rick Steves
These maps highlight choice destinations throughout Europe, from Lisbon to Warsaw, Bergen to Crete, in a colorful, easy-to-use format on high-quality paper that lasts over many trips. Great for travel planning!

buy it on Amazon >>




Europe on a shoestring, Lonely Planet
The guide book from Lonely Planet is the resource not only for travelers on a budget as they always come with great recommendations and detailed destination maps. Highlights and itineraries show you the simplest way to tailor your trip to your own personal needs and interests. Available as Kindle eBook!

buy it on Amazon >>




First Time Europe, Rough Guides
A great book for Europe Newbies! "…It is geared toward those who travel alone, those who want to save money, enjoy adventures and spontaneity, those who want to keep touristy activities to a minimum and engage with the local culture. …" Available as Kindle eBook!

buy it on Amazon >>




Europe Phrasebook, Lonely Planet
This phrasebook covers: 15 languages with mini-dictionaries // Handy pronunciation guide throughout // Easy coloured-tab navigation // Useful phrases. Languages: Bulgarian, Croatian, Czech, French, German, Greek, Hungarian, Italian, Polish, Portuguese, Romanian, Russian, Spanish Swedish and Turkish.

buy it on Amazon >>




Country Guides Europe, Rick Steves
As mentioned above Rick Steves is a -if not THE- resource for traveling Europe. As host and writer of the popular public television series Rick Steves' Europe, and best-selling author of 40 European travel books, he encourages Americans to travel as "temporary locals." Most are available as Kindle eBook!

buy it on Amazon >>




Country/Region Guides Europe, Lonely Planet
Beside Rick Steves the Lonely Planet guide books are perfect for budget travelers as well as independent travelers. Started in 1973, Lonely Planet has become the world's leading travel guide publisher with guidebooks to every destination on the planet. Most are available as Kindle eBook!

buy it on Amazon >>



7) Videos & Photo Essay
Over the years I produced various videos documenting my travels in Europe but also small documentaries and budget checks showcasing the travel experience within Europe – find more than 40 videos inside these playlists over on my YouTube-Channel:

Beside Videos I created some beautiful photo essays from my trips backpacking in Europe:
More about Backpacking in Europe?
I wrote this guide for you based on my experience traveling the continent since more than 20 years – if you have any questions feel free to comment below. If you found this guide to be useful it would be awesome if you could share it or if you would link to it from your website!



Disclaimer: This post contains Affiliate Links for services and products I'm using on my travels – therefore I can highly recommend using them. By using this links you won't pay any additional fees!