In this Colombia travel guide I put together all information you need for Backpacking in Colombia based on my own experience of 6 weeks traveling through the country.
During my Colombia trip I planned and organized everything independently, followed Colombia tips by locals, made many new friends and got the chance to experience many sides of this beautiful country. In this comprehensive guide I try to answer all the important questions I also had before heading on my first trip to Colombia.
---
Backpacking in Colombia – Quick Navigation
(use the anchor links to jump to the Colombia tips you're interested in)
---
1. Why Colombia?
Just a decade ago tourism in Colombia was at its lowest point as the country was dominated by violence and a civil war set off by the drug cartels. After the death of Pablo Escobar the big drug cartels have broken up and a peace process began which ultimately lead to a peace deal with the FARC in 2016. Since those darker days the country went through a big transformation and developed into one of the most popular travel destinations in South America.
Due to its geographic location Colombia offers a wide range for travelers: the Caribbean coast with picture-perfect beaches, islands and colonial style towns in the north; Salsa and jungle adventures in the north-west; Medellin as the role model for the transformation process and innovative hub in the south-west; the coffee triangle; the "lost city" in the Sierra Nevada and of course the vibrant capital and party hotspot Bogota. Apart from that there is an endless list of lesser known sights and things to do in Colombia which are just being discovered and made accessible making Colombia a true paradise for adventurous explorers!
The fact that Colombia is a year round travel destination and has a relatively low price tag (especially in the less touristic areas) adds to the attractiveness of the country.
---
2. Best Time to travel to Colombia
As mentioned Colombia is worth considering all year round due to the fact that even during the rainy season temperatures in the most popular destinations are still relatively high and rain showers are likely to be pretty short & intense. In case you only have a limited amount of time or you want to do the lost city trek…or you simply want to be on the safe side you should focus on the dry season which lasts from December to March and July to August and is considered the best time to travel to Colombia but is also the most popular period.
When choosing your dates you should also consider the local holidays as it can be very difficult to book accommodation in the popular destinations during that time. During Christmas until mid January, around easter and from mid June to July places like Cartagena and the Tayrona National Park are simply overcrowded and less fun to travel to.
I was backpacking in Colombia during the low season from May to mid June and can only recommend it as it was easy to book tours & accommodation, traveling during that time was very relaxed. Even though I was in Colombia during the rainy season I only experienced showers in the west of the country and in the capital Bogota – those showers were strong but mostly very short and happened in the late afternoon.
---
3. Language & Communication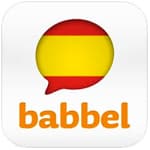 Like in any other Latin American country I visited I'd highly recommend you to learn at least some basic Spanish to get around in the country. Only in popular tourist spots and at Hostels/Hotels you can use English to communicate – as soon as you go to local restaurants, you want to use public transport or communicate with locals (e.g. to ask for directions) knowing the local lingo is essential.
1 month before my very first trip to South America (Chile) I started using the Online language course & App from Babbel to learn some basic Spanish and got along quite well. Later in Argentina I went to a language school to improve my Spanish skills and was surprised that I could already join an intermediate course. This saved me not only time but money and was way more fun than to start at zero.
When Backpacking in Colombia knowing some Spanish can go a long way as locals will be even more open and friendly with you. In general Europeans have a high reputation and are warmly welcomed – especially when you are a football fan you can easily strike up a conversation and make new friends. Colombians are lovely, warm hearted people with passion and pride in their country.
---
4. Budget & Prices in Colombia
Good news is that Colombia is generally spoken one of the cheaper travel destinations in South America though it is not as budget friendly as Bolivia. You should be aware of the big price differences within the country when planning your trip. Popular hot spots such as Cartagena come with a much higher price tag than off the beaten path destinations like Rincon – in this case you can end up spending almost double in Cartagena for accommodation, tours and restaurants.
Apart from the accommodation I paid most of my expenses when Backpacking in Colombia in cash. For this I withdrew the local currency (Colombian Peso, COP) with my German Visa credit card (pictured) directly at ATMs of the bigger banks (BBVA & Bancolombia).
Hotel Prices in Colombia
When booking accommodation you'll notice the mentioned contrasts in prices depending on your destination. While popular spots such as Cartagena and the Tayrona National Park rank at the top of the price list while places with less demand or high supply (e.g. Medellin & Bogota) are at the lower end or in between (e.g. Cali). In all Hostels and Hotels I've been to in Colombia a good breakfast was included in the price. You can use the following range to budget your costs per night:
Double in B&B/Hostels: 22€ (Rincon del Mar) – 45€ (Cartagena)
Bed in Dorm: 7€ (Rincon & Medellin) – 12€ (Cartagena)
Cost of travel within Colombia
The cheapest and most sustainable way to get around within the country is to use long distance busses. Due to the topography of Colombia you need to calculate long travel times to get from one part of the country to another. The most recommendable & comfortable bus companies are Expreso Brasilia and Bolivariano:
Bogota – Medellin (aprox. 450km, 9-10h of driving): 20-25€
The faster but less eco friendly option is to take the partially very cheap flight connections between the cities. Here the most recommendable airlines are Avianca and LATAM – I preferred to use LATAM when booking online as the booking system of Avianca never worked for me:
Bogota – Medellin (aprox. 450km, 1h flight time): 64€ (carry on only) – 86€ (carry on & checked baggage)
Prices for Food & Drinks
Like with accommodation the prices for eating out depend on the location. When eating out e.g. on the islands in the Caribbean you are likely to spend much more money as most of the ingredients need to be imported. If you want to save money you should go grocery shopping or focus on streetfood:
Meal incl. Softdrink: 4€ (Rincon) – 10€ (Cartagena)
Streetfood: 1€ – 3€
cold Coconut (Street vendor): 1€
Beer: 1€ (Pils) – 3€ (Craft Bier)
Prices for Entrance Fees & Tours in Colombia
In contrast to other countries in Latin America entrance fees are fairly low, even for highlights such as the Tayrona National Park. The same goes for organized day tours – only the lost city trek comes with a higher price tag due to its location and the contribution/fees for the local tribes:
Entrance fees: 1,5€ (waterfall in Minca) – 7€ (San Felipe castle, Cartagena) – 15€ (Tayrona NP)
Day tours: 20€ (Totumo volcano incl. lunch) – 40€ (Guatape incl. boat tour, Pablo's villa, lunch, city tour)
Multi day trek: 275€ – 300€ (Lost City trek, 4 days incl. guide, entrance fee, accommodation & meals)
---
5. Colombian cuisine
Due to the various climate zones you can find in the country the Colombian cuisine is different in each region. Throughout the country you'll find a big selection of delicious fruits for low prices. During my time in the country I drank freshly prepared juices several times per day and usually had bananas, grenadillas, mangos or coconuts as snacks throughout the day…oh how I miss the fruits!
Other things which are common all over the country include Arepas (corn flour patty which can come with a filling), Bunuelos (fried dough ball), Pandebonos (cheese buns) and simple dishes such as chicken with rice, stews and grilled meat. Over the last few years the local gastronomy evolved and a number of new restaurants offering a fusion cuisine based on traditional Colombian dishes opened up especially in metropolitan areas.
Eat Regional
I highly recommend to go with the regional dishes when Backpacking in Colombia: fried fish with coconut rice and fried plantains at the Caribbean coast, stews such as "Ajiaco" or hearty dishes like "Bandeja Paisa" in the region around Medellin, Empanadas and Aborrajados (fried plantain filled with cheese – soooo good!) in Cali and fusion/international cuisine in Bogota.
In matters of drinks coffee and fruit lovers are right at the source. Depending on the region you can also buy fresh coconut water, Lulada (lemonade made out of Lulo, special drink in the area around Cali) and Agua-Panela (sugar cane juice). Regarding alcoholic drinks I recommend cocktails for the same reason I recommend the juices – but also the local craft beers are a solid choice (try "3 Cordilleras" and "BBC").
---
6. Safety, Health & Travel Insurance in Columbia
As stated in the beginning Colombia went through a big transformation process in recent years and can now be considered as safe to travel to as other South American countries such as Peru, Ecuador or Argentina. This being said you should always be careful, use common sense and don't become careless – this is especially important at night and in big cities. Please make sure to follow the tips given in the following article to travel more safely:
Please also make sure to read the latest safety advices and travel warnings from your respective Ministry of Foreign Affairs:
6 months before you leave you should consult your doctor to check your vaccine as some countries in South America require special vaccinations when entering. If you plan to visit the jungle (e.g. Lost City Trek / Tayrona NP) when Backpacking in Colombia you should get
yellow fever vaccination. The earlier you take care of this the better as some vaccinations need a few months to have the full protection.
I also highly recommend to get a good travel insurance as your current health insurance won't cover you in Colombia in most cases:
---
7. Get In & Visa Regulations in Colombia
Colombia is well connected to North America, Europe and to the rest of South America. The national carrier Avianca offers most of the direct flights – in Europe between Madrid, London, Munich, Barcelona and Bogota starting at prices as little as 550€ for a return flight.
I flew with Lufthansa from Hamburg via Frankfurt to Bogotá and took a connection with AirFrance via Paris to get back hime. Both flight connections were recommendable in matters of service and comfort. If you fly with AirFrance you should really look into booking Premium Economy as it usually has its own cabin, comfortable shell seats and very good service.
As a German citizen I didn't need to get a visa beforehand for tourism related stays up to 3 months. I only needed to bring a valid passport – the same goes for most passport holders from Europe and North America:
---
8. Weather & Packing List for Colombia
Colombia can be separated into 4 different climate zones: the Caribbean where temperatures are usually never lower than 24°C, the temperate zone with temperatures averaging 20°C (Cali/Medellin), the cold zone which has an average temperature of 14°C (Bogota) and the zone above 3000m elevation where temperatures never reach more than 12°C.
Even though I was Backpacking in Colombia during the rainy season in May & June and combined the warm Caribbean with the fairly cold Bogotá I was traveling with Carry On luggage only. I was wearing T-Shirts for the majority of my stay, only in Bogota and in Medellin I needed long-sleeves and a light jacket.
I put together a detailed packing list for South America based on my numerous trips to this region which you can also use for your trip to Colombia:
My best Colombia tips regarding equipment are the following:
---
9. Hostels & Hotels in Colombia
The touristic infrastructure in Colombia is improving every year and sees an increase in accommodation options to choose from especially in booming areas. The options range from Hostels and small, family owned Hotels/B&Bs to big luxurious Hotels and resorts.
I stayed in accommodations of all sorts during my trip – hostels as well as B&B's and hotels in order to give good recommendations for each budget. Therefore you can find recommendations on budget friendly Hostels for those of you willing to do classic Backpacking in Colombia as well as B&Bs for those who want more privacy and comfort (…and also a good breakfast selection!):
---
10. Bogotá: historical center & party capital
Bogotá is usually the starting point for every trip to Colombia. If you have the time I'd recommend to stay at least 2-3 days in Bogotá at the beginning of your trip to learn a bit about the colombian history and get to know the culture.
When looking at the history the neighborhood of Candelaria with its beautiful old town is a Must See. I'd also recommend the Zona Rosa with its many restaurants, bars, clubs and its reputation of being one of the safest neighborhoods – a good area to base yourself. During your time in Bogotá you shouldn't miss visiting the Cerro Monserrate where you can enjoy an incredible view over the city (best to do on the weekend using the cable car!).
My Colombia Tips for the capital of the country:
---
11. Cali: Salsa & Jungle adventures
In contrast to Bogotá and Medellin the center of Cali is a bit more relaxed…but this doesn't go for the nightlife due to the fact that Cali is famous for being the world's Salsa capital. Therefore taking salsa classes should be on top of your list of things to do as well as paying a visit to the legendary salsa bar "La Topa Tolondra".
There are also many day trip options in the area which are worth considering: my favorite one was driving with the Moto-Brujas to San Cipriano to go tubing. If you love hiking you should look into the demanding trek to the Pico de Loro.
Here you can find more Cali tips:
---
12. Medellin: Transformation & breathtaking Panoramas
Once Medellin was popular for being the world's most dangerous city – nowadays Medellin is amongst the most livable cities on the continent and a symbol for the transformation of the country in the last decades. El Poblado with its numerous bars, clubs, hostels & hotels is the touristic center of town and considered pretty safe.
To learn more about the transformation process and the history of the city I recommend a a classical city tour as well as a tour through "Comuna 13". Another thing which should be high on your list when Backpacking in Colombia is the day trip to the Peñón de Guatapé: after climbing a little more than 700 stairs you'll reach a platform which awaits with the countries best panorama!
More helpful Medellin travel tips can be found here:
---
13. Cartagena: colonial heritage & island hopping
It's no surprise that Cartagena is one of the most popular destinations in Colombia. The beautiful walled colonial old town is located right next to the Caribbean coast – a perfect combination!
After exploring the sights in Cartagena you should visit to the nearby Caribbean islands and the less touristy Rincon del Mar (which still is an insider tip!).
More tips and recommendations for Cartagena:
---
14. Santa Marta: Beaches in Tayrona NP, Tubing in Palomino & Hiking in Minca
The region around Santa Marta offers a diverse mix of beautiful beaches and great options to go hiking as well as tubing. While Santa Marta itself hasn't much to offer, the nearby Tayrona National Park awaits with the most beautiful beaches (definitely a must when backpacking in Colombia!), in Costeno you can relax in paradise and in Minca you are able to explore waterfalls & hike through the green mountains.
The ciudad perdida aka "Lost City" can also be found in this region but it can only be accessed by doing a challenging 5 day trek through the jungle. Beside the tour packages offered by G Adventures (incl. accommodation before and after the trek) which you can find further down you also have the option to book it in Santa Marta – if you do so please make sure to only go with established operators who have the special permits and agreements from the local tribes to do so. The standard price for this hike is at about 300€ for the complete package.
My personal Colombia Tips for this region can be found here:
my Video-Guide for the Santa Marta region
---
15. Tours in Colombia
Colombia has a wide range of Things to See and Do which are hard to combine when you are short on time. Even though I had about 6 weeks of time I regularly used tours to get to certain highlights or to combine sights and save time while being accompanied by knowledgeable guides.
Multi-day tours in Colombia
If you like to see as much as possible but your time is limited or if it is your first trip to that part of the world and you feel a bit uncomfortable doing it completely on your own it makes sense to book a multi-day tour. This way you do not only leave the organization of the trip including all accommodation and transport to local experts but you get to learn so much about the country from your guides and you'll travel in a group of like-minded people. A multi-day tour can also be easily combined with an independent trip (e.g. you could start with a tour and afterwards go backpacking in Colombia on your own).
After working with them in Peru, Cuba and Tanzania I highly recommend the small group tours offered by G Adventures as their philosophy (working with small local businesses) and focus on sustainable, responsible travel are in line with my personal values. With many years of expertise you can expect well organized, fun trips in small groups:
Day Tours in Colombia
Most of the day tours mentioned in this article can be booked beforehand with GetYourGuide where you find a big selection of day tour packages:
---
16. Recommended Colombia Travel Guide Books
If you want to come well prepared I suggest looking into the following guide books to plan your trip to Colombia:
The Lonely Planet Colombia is one the most comprehensive guide books for Colombia. Highlights and itineraries help you tailor your trip to your personal needs and interests. It comes also with a number of maps for each region and city. Available for Kindle and as Paperback.
Lonely Planet Latin American Spanish Phrasebook & Dictionary
Get More From Your Trip with Easy-to-Find Phrases for Every Travel Situation – the Lonely Planet Phrasebook helps you to order the right meal with the menu decoder and comes with a 3500-word two-way dictionary. Moreover you'll find shortcuts, key phrases & common Q&As
South America on a shoestring – Lonely Planet
This LP features the highlights of Argentina, Bolivia, Brazil, Chile, Ecuador, Guyana, Paraguay, Peru, Suriname, Uruguay and Venezuela besides Colombia. As the name states it is the perfect choice for budget travelers who are not only interested in Backpacking in Colombia but want to see several countries in South America. Essential info at your fingertips – including hours of operation, phone numbers, websites, transit tips, and prices.
---
17. My Colombia Video Documentary
I visited all places mentioned in this guide during 6 weeks of Backpacking in Colombia with my buddies David and Stefan. As always I also filmed a video documentary about our time.
The video is filled with practical Colombia Tips about each place and offer a personal view of our experience:

---
More Backpacking in Colombia Tips?
I wrote this Colombia travel guide based on my own experience of Backpacking in Colombia. If you have been to Colombia as well and you have some great Colombia Tips and recommendations please feel free to leave a comment below. If you liked the guide and found it helpful, I would appreciate if you could share it with your friends or link to it from your homepage!
Disclaimer: This post is packed with Colombia tips but also contains Affiliate Links for services and products I'm using on my travels – therefore I can highly recommend them. By using these links you won't pay any additional fees! All recommendations, opinions, and ironic remarks are, as always, my own.