"In Rosario you'll find the most attractive women in Argentina!" This is what you come to hear from argentineans if you speak about your intention to visit this city. During my stay I realized that the city itself is a real beauty queen – the pictures of this photo essay show you why.
I came to take a break from travelling, to improve my spanish skills and to relax. This place was perfect for that and really enjoyed living in Rosario for more than 1,5 months. This student city is a great place to be as it offers all amenities of a big city but isn't that hustling and bustling like for example B.A.: if you stay in the microcentro you can walk or bike everywhere, you have great parks to relax and on the weekends you can party hard in one of the numerous clubs. And you can meet beautiful people.
Curious? Let's get to know this place better: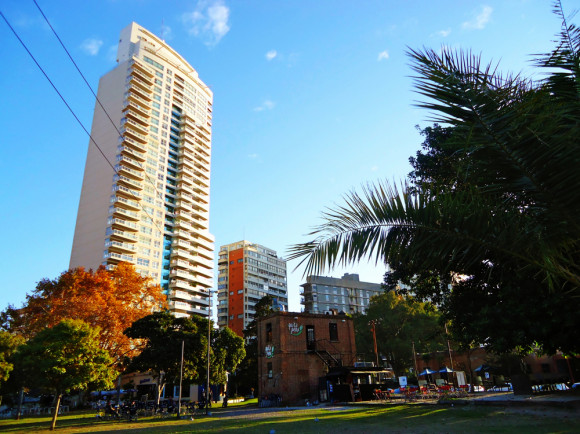 You like Rosario? Then stay tuned for the next video blog episode as it is about Rosario!
Make sure to subscribe to the mailing list to get an automatic notification about new content here and to shorten the waiting time just watch the last episode from Bolivia 😉
[divider]
Have you ever been to Rosario? Tell us more!
If you have any tips or hints feel free to join the conversation – post a comment below and share your experience!
Moreover you can share this article with your friends on Twitter, Facebook or Google Plus by using the related buttons on the left.