The Salar de Uyuni is the most popular tourist destination in Bolivia. Beside the world's largest salt flat you are able to discover rock formations, lagoons, volcanos and flamingos in this diverse region in the south west of Bolivia. With this selection of my 23 best photos from Salar de Uyuni you get an idea why this destination should be on your bucket list!
If you want to discover the area around Uyuni you have several options. If you are short on time you can do the Salt Flat only in just one day, but the most popular & from my point of view also the best option is the 3 or 4 day tour.
The Salt Flat itself is impressive and will fill easily a whole day discovering it: you start with visiting the train graveyard – those wrecked old steam lokomotives where used to transport minerals and are a nice playground nowadays. Next you'll visit some shops – use the time to stock up with items you can use later to make funny pictures (hats, toys, dinosaurs…). After that you finally head to the beginning of the Salt Flat – get your sunscreen, sunglasses and camera ready!
The Pictures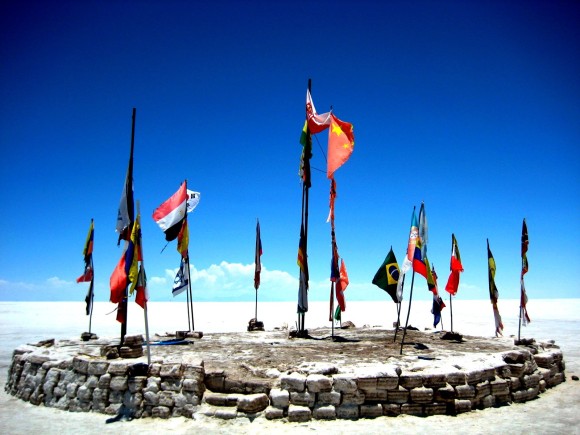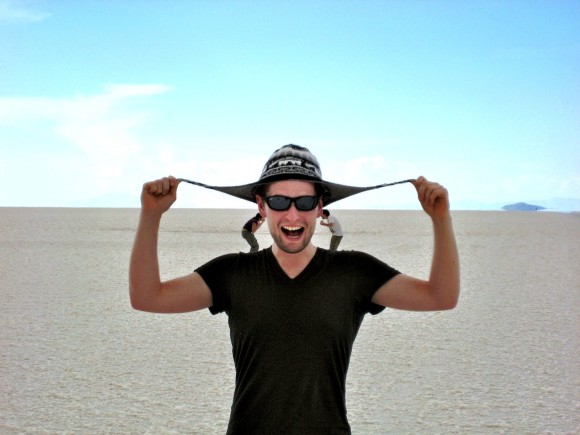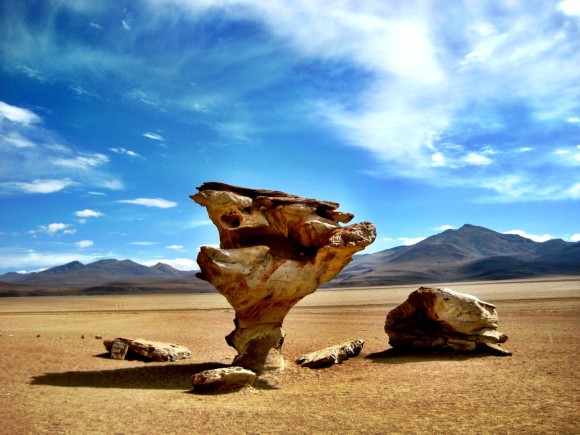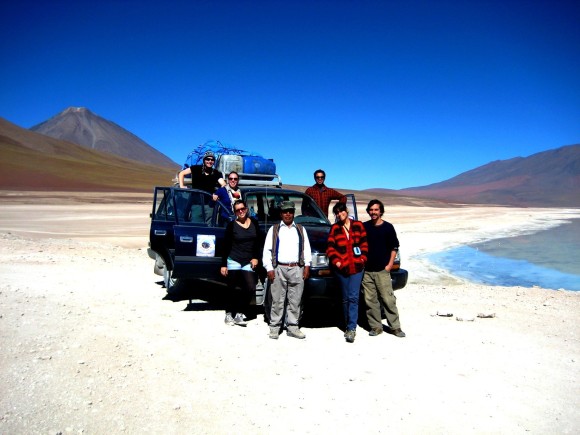 About the Tour
On the multi day version of the tour you'll have 2/3 overnight stays in basic, but surprisingly good hostels where you come together to enjoy dinner and breakfast – sometimes there is also a small shop attached to buy some chocolate and beer. It is recommended to bring a sleeping bag as the temperatures drop in the night due to the high altitude (up to 4.800m!).
You can do the whole tour either from San Pedro de Atacama in Chile or from Uyuni in Bolivia – there are overnight buses to/from La Paz. The difference: the tour from San Pedro is likely to be around 50-60% more expensive. You can use both tours to cross the border and get to Chile/Bolivia to keep on traveling afterwards which I recommend because you would use otherwise half of the last day just to travel back to your origin.
Speaking about costs and tour operators: I decided to go with a company called "Expediciones Alkaya" and can highly recommend going with them – with food, lodging & rent for a sleeping bag I paid only 105€ for 3 days! Moreover our driver Max seemed to be one of the most experienced ones as all the other drivers always asked him for advice when we met other groups.
You can book the tour in their office in Uyuni and also decide to go back to Uyuni afterwards or do just a one day tour. Be aware of the fact that you might have to pay extra fees for private national parks on the way and for hot showers at the hostels.
If you want to travel on afterwards check out my posts from Bolivia, Chile and Peru – with some great videos, travel guides and photo galleries awaiting you!
This post is also available in:

German