A city break to Rome is a great idea at any time of the year: a rich history, impressive sights like the Colosseum and a delicious cuisine are waiting for you. Get to know the sights and the charm of Italy's capital with my best pictures of Rome!
Due to it's location and popularity Rome is easy to get to by plane: within Europe there are numerous low cost carriers. Moreover lodging isn't as expensive as you might think – make sure to checkout my recommendations at the end of this photo essay and don't miss out to watch the video I produced in Rome!
Sights in Rom
You shouldn't forget to pack some comfortable shoes within your luggage for the weekend as it is the best way to explore the city.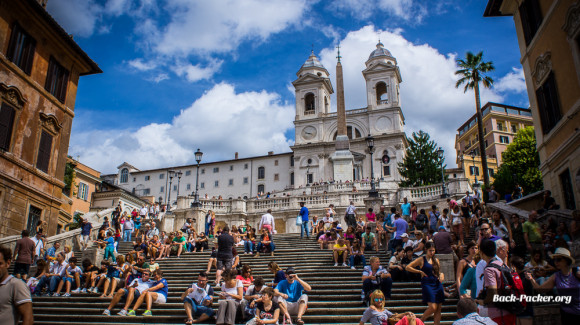 La dolce Vita
Hach! You should take the time to experience the flair of the city. Get lost, sip a Cappuccino in the sunshine and stroll through the narrow streets.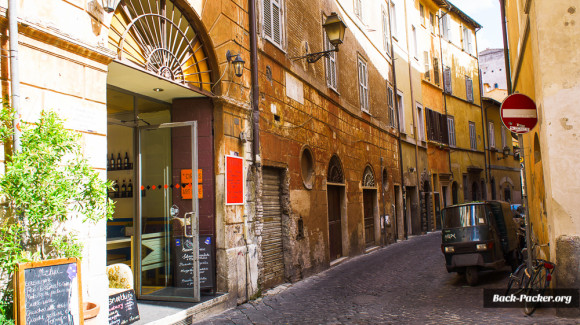 Self-Made Pasta
Where if not here? I got invited by the lovely guys from Walks of Italy to join in a cooking class: on a rooftop terrace in the center of rome David, an italian chef, teached us how to make and enjoy homemade pasta:
Rom at night
I was lucky and also got asked to join a night tour to see the Colosseum at night from the inside – which guarantees rare pictures of rome:
Even in Rome you can find budget friendly but stylish places to stay – the Yellow is located close to the termini train station and offers dorms (from 17€) as well as privates (35€ p.P.).

The best thing about the Yellow is the flair – at the bar you easily get in touch with fellow travelers from around the world and later you can dance the night away in the basement!

Before you leave for Rome checkout the Packing List for City Breaks – a great tool to save some time while preparing for your trip!
This post is also available in:

German